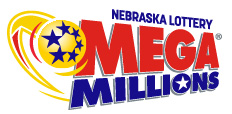 Starting with the October 31 drawing, Mega Millions players will see changes that include larger and faster-growing jackpots, better odds of becoming a millionaire and a new way to play the game.
"The Mega Millions Consortium that operates the game and sets its rules does not include Nebraska; we offer the game under a licensing arrangement," said Brian Rockey, Nebraska Lottery Director. "It is anticipated that the larger jackpots and new features will appeal to our Mega Millions players."
The minimum Mega Millions jackpot will increase from $15 million to $40 million, and jackpots will grow by at least $5 million after each drawing in which the jackpot is not won.
Mega Millions drawings will still consist of five white balls and one gold Mega Ball®, for a total of six winning numbers. Under a new matrix, the number of white balls will decrease to 70 and the number of gold balls (the Mega Ball) will increase to 25. The result will be improved odds of winning the $1 million Match 5 prize (1 in 12,607,306.)
Here are some of the other enhancements that players will see:
The prize structure will change. For example, the third prize will increase from $5,000 to $10,000 for matching the four of five white ball numbers and the Mega Ball number, and matching three of white ball numbers and the Mega Ball number will win $200 instead of $50.
The Megaplier®, a multiplier option players can purchase for an additional $1 to increase their non-jackpot prizes, will be improved. There will be a 67% chance that the 3x, 4x, or 5x multiplier will be drawn in each drawing.
A new wager type – Just the Jackpot – will give jackpot players two chances to win the jackpot prize only. For $3, a player will receive two quick pick plays eligible for the jackpot prize only. No other prize levels will be awarded on Just the Jackpot tickets.
The price of each Mega Millions play will be $2. Tickets for the enhanced game will go on sale beginning October 28.
$2 Mega Millions Base Game
Megaplier Prizes
(prizes below include the base prize amount)
Match
Win
Odds
2X
3X
4X
5X
5 + 1
Jackpot
1 in 302,575,350
--
--
--
--
5 + 0
$1,000,000
1 in 12,607,306
$2,000,000
$3,000,000
$4,000,000
$5,000,000
4 + 1
$10,000
1 in 931,001
$20,000
$30,000
$40,000
$50,000
4 + 0
$500
1 in 38,792
$1,000
$1,500
$2,000
$2,500
3 + 1
$200
1 in 14,547
$400
$600
$800
$1,000
3 + 0
$10
1 in 606
$20
$30
$40
$50
2 + 1
$10
1 in 693
$20
$30
$40
$50
1 + 1
$4
1 in 89
$8
$12
$16
$20
0 + 1
$2
1 in 37
$4
$6
$8
$10
Under the new matrix, the odds of hitting the jackpot will be 1 in 302 million, while the overall odds of winning any prize will be 1 in 24.
To prepare for the upcoming changes to the Mega Millions game, the Nebraska Lottery is temporarily reducing the amount of drawings that can be purchased on a ticket. Currently, up to 24 Mega Millions drawings can be purchased in advance with the multi-draw feature. Beginning with the August 8 drawing, the maximum number of drawings will decrease by one after each drawing. Click here for details.
Old Mega Millions playslips will no longer work after October 28, so make sure to pick up new playslips at a Nebraska Lottery retailer. The Play it Again feature will not work on Mega Millions tickets purchased before October 28.
The Nebraska Lottery began offering Mega Millions in March 2010 after a cross-selling agreement was implemented between the members of the Multi-State Lottery Association (MUSL) and Mega Millions member lotteries. Mega Millions is currently played in 46 jurisdictions: 44 states plus Washington, D.C. and the U.S. Virgin Islands. Drawings are Tuesday and Friday evenings at 10:00 p.m. Central Time. Profits from every Mega Millions ticket sold remain in the state in which the ticket was sold. For more information, visit www.megamillions.com.