2020 Annual Report Available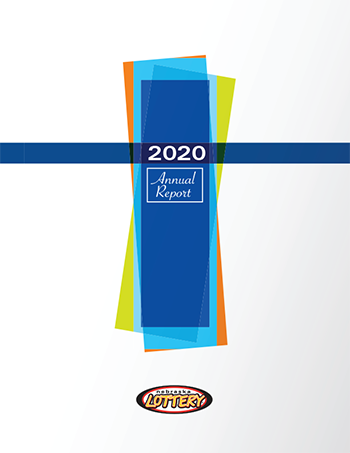 By November 1 of each year, the Nebraska Lottery is required by law to deliver its written annual report to the Governor and the Legislature. The report is a public record.
The 2020 Annual Report and Resource Guide (for the fiscal year that began on July 1, 2019, and ended on June 30, 2020) contains a number of notable highlights.
Operations
The coronavirus pandemic required business adjustments on short notice and drove initiatives like mobile ticket scanning to the forefront. A request for proposals for a primary vendor of Instant and Online games and related services was issued. And a new law required all lottery advertisements to display the odds of winning the top prize for any games shown.
Product Developments
The Powerball and Mega Millions games produced new Nebraska millionaires. 2by2 players got the chance to choose between two great American music cities in the Ticket to Tunes You Choose Promotion. Sales of Nebraska Lottery Scratch tickets increased due to games featuring well-known brands and long-standing player favorites.
Strong Sales
Sales of all Nebraska Lottery games (Scratch and Lotto) for the fiscal year totaled $183 million.
Beneficiary Fund Contributions
Total contributions to Nebraska Lottery beneficiary funds passed $782 million with the June quarterly transfer. During the fiscal year, Nebraska Lottery beneficiary funds received a total of $42.4 million. The statewide benefits of Lottery proceeds were promoted via a beneficiary awareness campaign.
Beyond these highlights, the 2020 Annual Report and Resource Guide contains information about general operations and major winners claimed at Nebraska Lottery claim centers.
Click here to view the Nebraska Lottery 2020 Annual Report and Resource Guide (PDF, 34 pages)
---
Published on 10/21/2020