$1 Million Mega Millions® Winning Ticket Sold in Lincoln Expires Sept. 20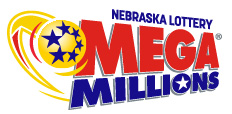 A $1 million winning Mega Millions® prize from March will expire soon.
For the March 24 Mega Millions drawing, a $1 million winning ticket was sold at Mai's Market (formerly known as Schmick's Market), 1340 West O Street in Lincoln. The ticket matched all five winning white ball numbers (02, 08, 16, 18, 31) from the March 24 drawing.
Winning Nebraska Lottery Lotto tickets expire 180 days after the drawing. This winning Mega Millions ticket expires Sunday, September 20. All Lottery offices will be closed, so the holder of this winning ticket must claim the prize by 5 p.m. CT on Friday, September 18.
Prizes of $20,000 or more must be claimed at Nebraska Lottery Headquarters, 137 NW 17th Street in Lincoln. Visit the Nebraska Lottery website, nelottery.com, for more information on claiming prizes.
The odds of winning $1 million playing Mega Millions are 1 in 12,607,306. The overall odds of winning any prize are 1 in 24.
---
Published on 09/08/2020