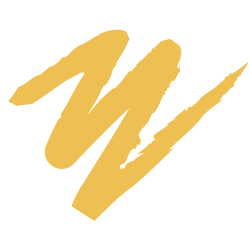 Two Wins in Three Days for Seward Couple
When Rodney Kalkwarf of Seward came into the Nebraska Lottery offices to claim the $5,000 prize he'd won playing the $2,000,000 Explosion Scratch game, he was excited. When he came back two days later with his wife Donna Kalkwarf to claim the $1,000 prize she'd won playing the Multiplier Spectacular Scratch game, he was floored.
"In 25 years of playing we've never won that much money," Rodney said. "To win twice in one week, that's a real shock."
Both of the winning tickets were purchased at Gas N Snaks in Seward, but the Kalkwarfs typically get their tickets at a number of different places in town. Rodney purchased three Scratch tickets at Gas N Snaks while running into town to wash the truck, winning $5,000.
On the second winning ticket, Rodney's usual convenience store was closed when he was on his way into work early to make sure the heater was working, so he stopped at Gas N Snaks instead and purchased a few more tickets.
He brought the ticket home and that night Donna revealed the $1,000 prize.
"He buys them, I scratch them," Donna said.
The Kalkwarfs were planning to use the money from their $2,000,000 Explosion $5,000 win to pay off a car and were using part of the Multiplier Spectacular $1,000 win to pay the last $600 of their daughter's college loans, which Donna said would make their daughter debt free.
Rodney said he's a regular Nebraska Pick 3 and Pick 5 Lotto player, but the big payday on Monday had him feeling lucky about Scratch tickets. Every big winner receives a purple Nebraska Lottery t-shirt with the word "Winner" across the chest. Even with the new shirt, Rodney said he felt like there was still room in the dresser for another.
"When we were leaving on Monday, I told Donna we'd have to come back to get her a t-shirt one day," he said. "And here we are."
---
February 7, 2019
Comments
How come when I went to a lottery retailer here in Omaha to purchase Trucks for bucks scratch off tickets I was told all the trucks and bucks were removed from this retailer? Kum & GO 90TH AND BOYD. 2/27/2019

Comment by charles c todd on February 27, 2019 at 8:32 pm

Hi Charles, Kum & Go at 90th and Boyd will have Truck$ & Buck$ tickets back for sale very soon. Thanks!

Comment by Sam Craig on February 28, 2019 at 8:23 am